Some of our Latest Satisfied Customers
Meeks environmental has close to 30k residences we serve in helping maintain their septic systems. With each customer receiving service once every four years on average, we have the opportunity to serve more than 100 homes weekly. Each customer has the opportunity to provide feedback on their service. Here are some recent examples of their experience.
Featured Testimony
"The 3 guys who came out were fantastic. They were able to complete the task with no complications. The were very friendly and easy to talk to. They explained everything to me with a good knowledge. I will always recommend Meeks and these guys. I hav very much faith in them. Thank you" – David S.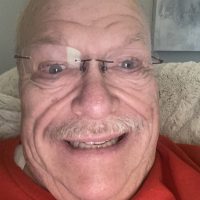 I have been a Meeks customer for over 20 years. They are so professional, knowledgeable, and trustworthy. I highly recommend them! – Nancy L.

The team was prompt, professional, and proficient. Thank you! – April G.

Meeks was on time, affordable, and personally answered all my questions after the septic inspection. Good folks! – Richard C.

Derrick and Reggie were great. They were willing to answer all my questions and help me understand the issues. Also, the guys that did the digging the first day were super good guys. I was impressed all the way around. I Will not use anyone else in the future! – Leigh Ann B.

Jason did an amazing job! He was super friendly, honest and knowledgeable. I will be using Meeks for all of my future septic needs. – Philip M.

I have used Meeks Environmental for over ten years. They have always been responsive, prompt, and very professional. I would highly recommend them to anyone in need of their services. – Greg R.

When I called for an appointment, your workers were servicing someone else in the general vicinity. They were sent to my home immediately after. They were very efficient and friendly. I would be happy to receive service from these workers in the future. Thank you. – Molly R.

Great company with professional employees. Easy to work with! – Greg W.

My experience with the accompany was really good I knew I was going the right way when your employee spoke so well about the company – Anita G.

Great service and helpful technicians. They showed me every step along the way and answered all of my questions. I will do business with y'all again. – Justin A.

The team members were polite, courteous, & very knowledgeable about the system we have. They worked safely, efficiently & didn't spill a drop. I would recommend Y'all to others, thanks for the excellent service. – John G.

The service was excellent. The lead technician was an absolute gentleman. And he explained the process and the results excellently. – James N.

Excellent service as always. – Clyde M.

Jason Wood was the technician who pumped our tank. He was very courteous and he answered all my questions. Very pleasant to deal with. Had a plumbing problem and was able to figure it out after he left with his advice. Really good guy! – Robert S.